Latest News
Woodford War Memorial Community Centre AGM
The 65th Annual General Meeting will take place on THURSDAY 12th OCTOBER 2017 at 7.30 pm. For further details click here.
Have Your Cake and Eat It!
There is a coffee morning, organised in aid of Macmillan Cancer Support, in the small hall at Woodford Community Centre on Saturday 30th September between 10am and 1pm.
Click on the image on the left to view a full size version of the Have Your Cake and Eat It poster.
Stockport Borough Local Plan – First Consultation open until 8th October 2017
The Local Plan Issues Paper is the first stage in the preparation of a Local Plan for Stockport. The purpose of the Local Plan is to manage development in the Borough up to the year 2035. It will include policies to guide appropriate, sustainable development through the planning application process and it will identify sites where development should take place, or where land or buildings should be protected. The Council is seeking views on what local people think the topics and scope of the Local Plan should be.
The Issues Paper and supporting documents are available to view on the Council website at www.stockport.gov.uk/localplan, or at the Council main reception at Fred Perry House on Edward Street (between 8.30am and 5pm Monday to Thursday and between 8.30am and 4.30pm Fridays) and at all libraries in Stockport during their regular opening hours.
The Council is keen to promote the submission of comments electronically and encourages anyone with appropriate facilities to make their responses in this way. Comments can be submitted online via the Issues Paper at www.stockport.gov.uk/localplan.  Comments can also be emailed to local.plan@stockport.gov.uk or returned by post to the following address: Local Plan Team, Service to Place, Stockport Council, Stopford House, Piccadilly, Stockport, SK1 3XE, no later than 11:59 pm on 8th October 2017.
There will be a series of workshops around the Borough. The Bramhall and Cheadle Hulme South Area Workshop will be held on Saturday 16th September from 10.00am to 12.30pm in St Michael's Church Hall, St Michael's Avenue, Bramhall, Stockport, SK7 2PG. Further details can be found here.
SEMMMS Refresh (Part 1) – Public Consultation on Stockport Transport Issues and Options open until 8th October 2017
Stockport Council has also initiated a public consultation on the SEMMMS Strategy Refresh (Part 1) Stockport Transport Issues and Options. The consultation is taking place in conjunction with the Stockport Local Plan with the same closing date - 8th October 2017. For further information click here.
Greater Manchester Spatial Framework – Update
The Greater Manchester Combined Authority (GMCA) has announced the timeframe for the development and publication of the second draft of the Greater Manchester Spatial Framework.
The process will start in September with the publication of the responses to the initial consultation. This will be followed later in the year by the publication of data and associated sources of information, such as population estimates, which will help them to calculate the requirements for housing and employment. Some of this information is not yet available, for example they are waiting for the government to publish its national methodology for calculating housing need, which is expected to be released in the autumn.
The second draft of the plan will be developed in the new year, with the intention to publish it in June 2018. Following publication of the draft plan, there will be a 12-week period of public consultation
Christ Church, Woodford – Appeal for support
A few months ago thieves stole a large number of capstones from the churchyard wall. The extra cost of repairing this damage, after taking into account the amount covered by insurance, was some £4,000.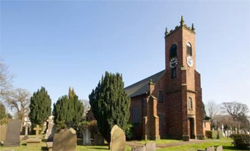 Urgent repairs to the Bell tower, following a structural survey, were also undertaken recently and cost a further £15,000.
The Parochial Church Council has therefore launched an Appeal for donations to assist in covering these wholly unexpected expenses. Full details are given in the accompanying leaflet – please click here.
Christ Church, Woodford, is a valuable and much-loved village asset. Please help to support it.
---
1st Woodford Scout Group - Helpers/Assistants Required
All sections of this friendly, fun and active group are currently in need of adult helpers; male or female, young or old!
Beavers and Cubs meet on a Monday evening, Scouts on a Friday evening.
Your commitment could be limited to attending on the evening (no preparation/extra duties between meetings expected), full training available, if necessary.
If you feel you may be able to help, please contact Jon Smith:
Email: jonsmith1500@outlook.com Tel: 01625 874781 Mob: 07799435747
or Jane Parsonage:
Email: janeparsonage@aol.com Tel: 0161 439 8369 Mob: 07952296248
who would be delighted to hear from you.
---
Avro Heritage Museum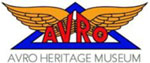 The Avro Heritage Museum on the Woodford Airfield site has now been open for 16 months and has received 16,000 visitors. With its refurbished Avro Vulcan bomber (XM 603), the Vulcan (XM 602) cockpit and Lancaster cockpit, it can clearly claim to be the leading aviation museum in the North West and is proud to celebrate and sustain the heritage of Avro and the Woodford site. The part that Woodford played in world aviation cannot be overstated.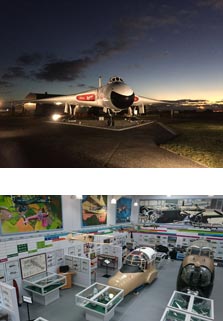 The museum is open to the public on Fridays, Saturdays and Sundays and Bank holidays. Group visits, which are extremely popular, are generally available on Tuesdays and Thursdays.
During April the museum hosted a large contingent of classic cars and in June an American day with re enactors large model B17, stalls American army vehicles, bands and much more, all in memory of the American camp during WW2 at Adlington and Poynton.
On August 6th Avro Air Fair with flyovers by the Lancaster and Anson with engine run ups with Merlin, Griffin and Cheetah engines and lots more. Vintage buses will be available for pedestrians from the security gate. All entry by pre purchase tickets through the museum's website. Adults £10, Children £5 and under 5s free.
More details can be found here on the Avro Heritage Museum Events poster or visit www.avroheritagemuseum.com
---
Roadworks in and around Woodford
Stanley Road, Cheadle: One-Way System in Operation from 29th August for six Weeks
Motorists travelling on the A34 through Cheadle can expect further delays as a one-way system will be in operation for six weeks.
From Tuesday, 29th August, the one-way system will be in introduced on the B5094 Stanley Road, Cheadle to enable improvements to be made at the junctions with the A34 and A555.
For further information, click here.