Thank you to our Sponsors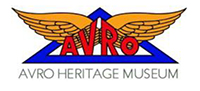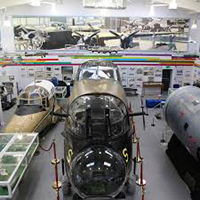 The Avro Heritage Museum on the Woodford Aerodrome preserves and sustains the rich heritage of Avro and its prominent place in world aviation. More details here.
GreenThumb: The original and most recommended lawn treatment company in the UK, providing a friendly, local-to-you service. More details here.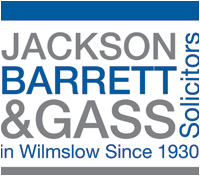 An award winning specialist private client law firm based in Wilmslow, who deal with residential and commercial Conveyancing, Probate, Wills and Lasting Powers of Attorney. More details here.
Neighbourhood Policing Page
Welcome to the new Neighbourhood Policing Page, where we will be bringing together useful information relating to local policing and crime, including alerts circulated via the Safer Stockport Community Messaging – see below for further details.
Crime Update
Recent police reports show that Woodford continues to be a low crime area, particularly with regard to residential properties. Nevertheless the police urge all residents to be vigilant and to report any concerns regarding crime either to the local community officers or directly to the non-emergency service 101 (or Crimestoppers anonymously on 0800 555 111) or in an emergency, where a crime is actually taking place, by using the 999 service.
The police also encourage the establishment of Neighbourhood Watch schemes. Within Woodford there are several schemes in operation, but there is always a need for additional coordinators. Anybody who would like to know more about the NW scheme, would like join an existing group or would consider becoming a coordinator for their local area of Woodford can either contact the WCC through our web link or contact the police directly on 0161 856 9770.
Read the February 2015 Newsletter from the local policing team here.
(Adobe Reader is required to view this document. If it is not installed on your PC, it can be downloaded free from the Adobe website here.)
---
Safer Stockport Community Messaging
The Ringmaster Community Messaging System has been set up allow the community to be involved in reducing crime and anti-social behaviour in Stockport. It facilitates via email the exchange of information with Greater Manchester Police, Stockport Council, Greater Manchester Fire & Rescue Service, Neighbourhood Watch and other community groups. This is important in the prevention and detection of crime and anti-social behaviour. This free service is open to everyone. Click here for further details.
---
Alerts relating to crime in Stockport are given below.
Circulated on 16th December 2016
Don't be a victim of vehicle crime this Christmas
The Safer Stockport Partnership (SSP) is raising awareness among residents to ensure they have a safe Christmas whilst out and about and in their homes.
To help residents of Stockport keep their vehicle safe this Christmas, here are some ways to avoid being a victim of car crime:
1. Remove all property when you leave your vehicle including sat navs, mounting cradles and any sucker marks on the windscreen.
2. Consider leaving your glove box open showing its empty.
3. Secure your vehicle with an immobilizer, alarm or tracking device.
4. Park your vehicle in a busy, well-lit area.
5. Always keep your vehicle locked, even if you only leave it for a few seconds.
Councillor Sheila Bailey, Executive Councillor said "Most residents know how to keep their vehicle safe and secure but at this time of the year it's easy to be less vigilant, and criminals know this. We do not want residents of Stockport to become victims of crime and just remembering to take that extra bit of care can prevent this happening".
Fake Bank Letters
Lloyds customers should be on the lookout for a new sophisticated fraud that involves fraudsters sending fake bank letters.
The convincing letters being sent are a replica template from Lloyds and include their logo, address and signature from a customer service representative.

The letter tells recipients that there have been some "unusual transactions" on their personal account and asks them to call a number highlighted in bold to confirm they are genuine.
When victims call the number, an automated welcome message is played and the caller is asked to enter their card number, account number and sort code followed by their date of birth. Victims are then instructed to enter the first and last digit of their security number.
The fraud was spotted by the Daily Telegraph, alerted to it by a reader who had three identical letters sent to an office address. On separate occasions the Daily Telegraph ran some tests using fake details and were passed to fraudsters who claimed to be from a Lloyds contact centre. The bank has confirmed that the phone number and letters are fake.
The letters are essentially a sophisticated phishing attempt and serves as a warning to consumers to question written correspondence from their banks.

If you are ever suspicious about correspondence from your bank you should call the customer service number on the back of their card.

To report a fraud and cyber crime, call us on 0300 123 2040 or visit http://www.actionfraud.police.uk/report_fraud

Helping people in Stockport during Christmas
Stockport Council and partners are urging residents not to give money to people begging, but to refer them to help already available. Research shows that most money given to people who are begging is spent on drugs and alcohol.
There is no need to beg or sleep rough in Stockport. There is help and support available.
Emergency and long-term accommodation (including health and employment support):
• contact Stockport Homes at 1 St. Peter's Square, Stockport SK1 1NZ or on 0161 217 6016.
Hot food, support and advice:
• visit the Wellspring Resource Centre at Harvey Street SK1 1YD and get a free hot meal – open seven days a week.
Food parcel:
• call Stockport Loaves and Fishes on 07938 967063 or visit 'The Olive Branch' at 2c Castle Street, Edgeley.
To help make a lasting change this Christmas: help a local homelessness charity instead;
• Helping the Homeless into Housing (H3)
Councillor Sheila Bailey, Stockport Council's Executive Member for Communities and Housing, said: "No-one should be sleeping rough. There are many organisations including the Council, Stockport Homes, The Wellspring and Charities determined to do everything possible to prevent homelessness and to support people who are homeless in turning their lives around. Accessing this support is the first step towards making lasting changes that really can make a difference".
Circulated on 11th July 2016
Armed robbery – 8th July 2016 - Bramhall
Around 10am on Friday 8 July 2016, three men entered the Co-op Travel on Woodford Road. One stood guard by the door while the other two, one brandishing a weapon, went into the shop and forced staff into the rear of the shop. They forced entry to the Bureau de Change and threatened a member of staff with a knife. They stole cash from the safe and left the shop, getting into a pale metallic blue Lexus RX400 that was waiting on the street. The vehicle was later found abandoned outside The Croft on Moor Lane in Bramhall. The three offenders all wore dark clothing and had their faces covered with their hoods up.
Police are appealing for information and witnesses. Detective Inspector Julia Bowden said: "While no one was hurt, the staff members in the shop were left very shaken by the incident. We are urging anyone with information to contact us. It may be you were in the area at the time of the offence and saw the offenders before or after the robbery, or you may have captured the pale blue Lexus in the area on dashcam footage. If you have any information, however insignificant, you may feel it is, please get in touch."
Anyone with information should call police on 0161 856 9770, 101 or the independent charity Crimestoppers anonymously on 0800 555 111.
Circulated on 5th July 2016
Inheritance Fraud
Inheritance fraud usually occurs when you are told that someone very rich has died and you are in line to receive a huge inheritance. A fraudster who claims to be a Business Relations Manager from an overseas bank or legal official contacts you through email or a letter stating that a person sharing your family name has died and left behind a vast amount of money. The fraudster suggests that as you share the same family name as the deceased, you can be the beneficiary of the estate and rather than handing any 'Inheritance Tax' over to the government you can split the inheritance with the fraudster.
The fraudster will emphasise the need for secrecy and warn you not to tell anyone else about the deal. To hurry you into making a hasty decision, they will also stress the need to act quickly.
If you respond to the fraudster, they will ask you to pay various fees – for example: taxes, legal fees, banking fees etc. – so they can release your non-existent inheritance. Each time you make a payment, the fraudsters will come up with a reason why the inheritance cannot be paid out unless you make another payment. If you ask, they will also give you reasons why the fees cannot be taken from your inheritance and have to be paid up front. If you become reluctant to pay a fee or suggest you cannot afford it, the fraudsters will put pressure on you by reminding you how close you are to receiving a sum of money much greater than the fees you've already handed over, and of how much you've already paid out. The fraudsters may also ask for your bank details so they can pay the inheritance directly into your bank account. If you hand over your bank details, the fraudsters can use them to empty your account.
You could be a victim of inheritance fraud if:
You've received an email or letter informing you that someone you may be related to has died without leaving a will and you may be in line to inherit.
You've paid fees to 'research specialists' who offer to sell you an estate report that includes information on the inheritance and how you can claim it.
What should you do if you're a victim of inheritance fraud?
End all further contact with the fraudsters. Don't send them any more money. Don't give them your bank details.
If you have already given the fraudsters your bank account details, alert your bank immediately.
If you receive any threats from the fraudsters once you have stopped co-operating with them, alert the police immediately.
Be aware that you're now likely to be a target for other frauds. Fraudsters often share details about people they have successfully targeted or approached, using different identities to commit further frauds. People who have already fallen victim to fraudsters are particularly vulnerable to the fraud recovery fraud. This is when fraudsters contact people who've already lost money through fraud and claim to be law enforcement officers or lawyers. They'll advise the victim that they can help them recover their lost money – but request a fee.
Protect yourself against inheritance fraud:
Although there are legitimate companies who make a living by tracking down heirs, they do not do it in this way. If you are asked for a fee for a report, it is very likely to be bogus.
Letters/documents provided by the fraudsters are generally badly written. Look out for spelling mistakes and poor grammar.
Beware if you are asked to contact a webmail address such as @Yahoo or @Hotmail. As a rule, legitimate law firms do not use them.
As in most cases of fraud, if the promise seems too good to be true, it most probably is.
If you have been affected by this fraud or any other scam, report it to Action Fraud by calling 0300 123 2040 or visiting www.actionfraud.police.uk.
Circulated on 28th August 2015
Stockport Magistrates' Court Consultation
On 23 June 2015 the Secretary of State announced his intention to work with the judiciary to reform the courts and tribunals in England and Wales. This will involve some challenging decisions about the courts and tribunals estate.

The Government's intention is to make justice more accessible in today's digital age and they are investing significantly in digital technology to enable more issues to be resolved without the need for members of the public to attend a court building to get justice. The Government is committed to providing alternative ways for court users to access services which could include the use of public buildings such as town halls as an alternative to a permanent local court.

The Ministry of Justice is keen to hear people's views on the different ways they would like to interact with their courts and tribunals. To have your say about proposals for your local courts please access the M OJ Consultation paper 'Proposal on the provision of court and tribunal services in the North West region' using the link below (pages 39-41 contain Stockport court proposals and pages 52-54 contain consultation questions and advice on how to respond):
https://consult.justice.gov.uk/digital-communications/proposal-on-the-provision-of-court-and-tribunal-es/consultation
What does it mean for Stockport? This reform programme proposals the closure of Stockport's Magistrates and County Court and relocation of workload to the Manchester and Salford Magistrate's Court. If you would like your views to be heard please feed into the consultation exercise.
Circulated 19th August 2015
Distraction Burglary – 13th August 2015 - Bramhall

General Information

A group of 5 offenders attended victim's premises and claimed to work for a company called 'Stay Safe Roofing'. One offender offered to remove weed from victim's drive for £50. Victim agreed to this. Offenders then stated that the flag stones needed removing. Victim refused this work. Offenders continued to remove flag stones and break them into pieces and began work despite victim not agreeing to this work. Offenders arrested on Police arrival.
Circulated 11th August 2015
Distraction Burglary - 26th July 2015 (approx 2.30pm) - Cheadle Hulme

General Information

Householder allowed workman into property to fix faulty tap, which had been arranged by the landlord. Whilst at the address the workman encouraged victim to remain with him in the same room at all times. During this time unknown offender/s entered address via unlocked front door and stole jewellery from victim's bedroom before making off unseen and in unknown direction. Workman then finishes up and leaves, leaving the tap still faulty.

No description of offender/vehicle.
Circulated 24th July 2015
Woman dies following collision – Stockport – 20 July 2015

A woman has died following a collision with a car in Stockport.

Shortly before 11.30pm on Monday 20 July 2015, police were called to a road traffic collision on Gatley Road in Gatley. Officers attended and found a 19-year-old woman had suffered serious injuries after a collision with a Vauxhall Astra. Emergency treatment was provided by paramedics at the scene but sadly the woman died a short time later in hospital.

A 32-year-old man has been arrested on suspicion of causing death by dangerous driving and driving whilst under the influence of drugs. He remains in police custody for questioning.

Police Constable Police Constable Paul Joynson from the Serious Collision Investigation Unit said: "This is an absolutely tragic incident in which a young woman has lost her life. We are currently speaking with members of her family and supporting them as best we can at this traumatic time.

"We would like to offer them our deepest condolences at this terribly sad time.

"If anyone witnessed this collision or has any information that may assist our investigation to establish the exact circumstances around what happened, please contact the Serious Collision Investigation Unit on 0161 856 4742."
Two charged after series of robberies in Stockport

Two men have been charged after a series of armed robberies in Stockport.

Michael Harkins (17/10/79) of Ward Street, Stockport has been charged with four counts of possessing a firearm, a section 18 assault, robbery, four counts of armed robbery, and possession an offensive weapon.

Ashley Wright (12/01/82) of Haymens Walk, Ardwick has been charged with three counts of possessing a firearm, three counts of robbery, a section 18 assault, possession an offensive weapon, dangerous driving, handling stolen goods, driving whilst disqualified, possession of drugs, fail to stop and driving whilst uninsured.

On Sunday 12 July 2015 there was an armed robbery at a shop on Higher Hill Gate where cash and cigarettes were stolen.

At 10.30am on Sunday 19 July 2015 there was a robbery at a shop on Shaw Heath and then later the same day there was a robbery at 8.50pm at a shop on Stockport Road in Romiley.

Shortly after 8.20pm on Monday 20 July 2015 two masked men with handguns went into a shop on Bramhall Lane and after tying staff up, they left with cash.
Emergency Services Day – Stockport - 30 July 2015

You are invited to an Emergency Services Day on Thursday 30th July, 10am - 2pm, on Castle Street, Stockport.

This will be a day where all the community and Emergency Services can come together. There will be activities and stalls for you to have a look at, and even a balloon modellist and face painter plus tombola and free goodies, not to mention all kinds of police cars, motorbikes, fire engines and many more. So bring your friends and family along to join in the fun.

This event is organised by Greater Manchester Police.

Confirmed attendees:

GMP (neighbourhood officers, traffic, dogs, mounted and mascots)
North West Ambulance Service
Greater Manchester Fire & Rescue Service
British Transport Police
Salvation Army
Food bank
Stockport Community Safety Unit
Police cadets

There will be lots to see and do and everyone is welcome. During the day, the winner of a safer parking competition, in which Stockport West primary schools have taken part, will be announced.
Circulated 23 June 2015
Missing from home - Stuart Solari

Police are growing increasingly concerned about the whereabouts of a missing man from Marple.

33-year-old Stuart Solari was last seen at Stockport bus station on Thursday 18 June 2015 at 4.45pm. Since then, there has been no contact with his family or friends.

It is believed Stuart was wearing a three quarter length coat, with a black t-shirt or jumper underneath. He wore black trousers with white piping down the side, white trainers and carried a black rucksack with a white logo in the middle as well as a black laptop bag.

Anyone with information should phone police on 101 or the independent charity Crimestoppers, anonymously, on 0800 555 111.
Man suffers fractured skull during assault – Stockport – 19 June 2015

A man suffered a suspected fractured skull after he was attacked in Stockport.

The 31-year-old man was assaulted on Dryden Avenue in Stockport at about 8pm on 19 June 2015. The victim was involved in some sort of altercation with the offender, who attacked him, knocking him to the ground. As a result, the man sustained a suspected fracture to his skull and a bleed on his brain, and is currently being treated in hospital for his injuries.

Police are now appealing to anyone with information to come forward.

The offender is described as being white, about 5ft 7in tall, of a medium build, in his mid-20s and wearing a beige jacket and blue jeans. He was seen to walk off from Dryden Avenue onto Stockport Road where he turned towards Cheadle village.

Detective Sergeant Stephen Hartley said: "What we know at this stage is that the victim and his attacker got into some sort of argument and, as a result, the offender turned violent. We are keeping an open mind as to what the motive was for this assault. The victim sustained a suspected fractured skull and a bleed to his brain so his injuries are very serious. I would appeal to anyone who either witnessed the attack, or has information about who they suspect might be responsible, to come forward and speak to us."

Anyone with information is asked to call police on 101, or the independent charity Crimestoppers, anonymously, on 0800 555 111, or Cheadle Heath Police Station on 0161 856 9770.
Circulated 15 May 2015
Armed Robbery – 12 May 2015 - Cheadle

At about 2.15pm today, Tuesday 12 May 2015, two men wearing balaclavas and armed with knives went into the Co-op shop on Cheadle Road in Cheadle. They attacked two security guards with knives and stole a cash box before fleeing.

The offenders then made off in a black Audi, driving down Queens Road, where they changed into a white Vauxhall Mokka. Police followed the Mokka but men rammed the police car and attacked it with a sledgehammer, before driving away and changing into a silver Citroen Saxo, which was later recovered on Cambrian Road. TheMokka was later recovered on Sherbourne Road.

A 23-year-old man was arrested on suspicion of armed robbery and remains in policecustody for questioning.

Police are appealing for witnesses to help to trace the other offenders involved.

The two men who were attacked sustained cuts to their arms and one remains in hospital, but their injuries are not thought to be serious.

Detective Inspector Julia Bowden of Stockport division said: "We are appealing for witnesses and information, and are particularly keen to speak to anyone who saw theoffenders changing cars.

"I want to assure the public that we are doing our best to apprehend the offenders and I would urge anyone who witnessed what happened to speak to police."

Anyone with information is asked to call police on 0161 856 9770 or the independentcharity Crimestoppers, anonymously, on 0800 555 111.
Circulated 26th March 2015
Distraction Burglary – 22 March 2015 - Romiley

General Information:

Unknown offender approaches premises belonging to the victim (who is elderly and has dementia) from unknown direction. Offender knocks at the front door and states to the victim that she is from Age Concern.

Victim invites the offender into the house and she tells her that she is there to assess her care needs. At some point during her time in the house the offender steals the victim's purse from close to the front door before going upstairs. Offender returns downstairs and states to the victim: "Mrs Wilde I'm from Age Concern to help."

The offender exits the premises by unknown means (this is not recalled by the victim) and the victim later discovers that her purse has been stolen and contacts Police. £30 cash and benefit book stolen.

Offender/Vehicle Description

White female, 25-30 years old, shoulder length, light mousey brown hair.
Circulated 18th March 2015
Child Sexual Exploitation Week of Action - It's Not Okay!

This week is Child Sexual Exploitation (CSE) Week with today being a national day of action.

There has been a great deal of activity across Greater Manchester today aimed at raising awareness of CSE.

Please remember that CSE affects males and females. More information and resources are available at: http://www.itsnotokay.co.uk/

Warning signs

When a young person is being sexually exploited they may exhibit a range of types of behaviour or warning signs that might indicate that they're a victim or at risk of child sexual exploitation.

If you know a young person who is showing some of these signs and you're worried about them please report it now.

You can also see our 'Spot the signs' page for young people.

Appearance and Behaviour

• Physical symptoms (bruising suggestive of either physical or sexual assault).

• Evidence of drug, alcohol or substance misuse.

• Volatile behaviour / mood swings / use of abusive language.

• Truancy/disengagement with education or change in performance at school.

• Low self-image, low self-esteem, self-harming behaviour, e.g. cutting, overdosing, eating disorder, promiscuity.

• Physical aggression towards others.

• Change in appearance / always tired.

Sexual

• Sexually transmitted infections / pregnancy / seeking an abortion.

• Sexually risky behaviour.

• Sexual / unexplained relationships with older people.

• History of abuse or neglect.

• Domestic violence / parental difficulties.

• Clothing – inappropriate for age, borrowing clothing from others.

• Reports that the child has been seen in places known to be used for sexual exploitation.

Relationships

• Entering or leaving vehicles driven by unknown adults.

• Hostility in relationship with parents/carers and other family members.

• Reports to suggest the likelihood of involvement in sexual exploitation (eg from friends or family).

• Associating with other young people who are known to be sexually exploited.

• Inappropriate use of Internet – & forming relationships, with adults.

• Phone calls, text messages or letters from unknown adults.

• Adults or older youths loitering outside the child's usual place of residence.

Missing / Homelessness

• Truancy.

• Placement breakdown.

• Persistently missing, staying out overnight or returning late.

• Returning after having been missing, looking well cared for in spite of having no known home base.

• Missing for long periods, with no known home base.

• Going missing and being found in areas where the child or young person has no known links.

Financial

• Petty crime e.g. shoplifting, stealing.

• Having keys to other premises.

• Expensive clothes, mobile phones or other possessions without explanation.

• Accounts of social activities requiring money.

• Possession of large amounts of money with no plausible explanation.
Circulated 25 February 2015
Distraction Burglary - Bogus Police Officers – 24 February 2015 - Bramhall

General Information:

Whilst the householder was watching TV she hears noises and assumes they are coming from outside. The noises go on for about an hour. Shortly after, 2 offenders ring the doorbell and identify themselves as police officers in plain clothes (not showing any ID). They claim they think somebody is in the house and ask to check. The victim allows access. They all go upstairs to check and see all the bedrooms have been ransacked. On the way downstairs offender asks the victim for ID. Victim retrieves purse from drawer in kitchen. Offender takes the purse from victim saying 'I'll do it' Offender says they will be in touch and leaves via side door taking the purse. When Police attend the victim notices rear window has been jemmied open.

Offender/Vehicle Description:

1) White male, 5'7" to 5'8", stocky build, short black hair, 40-50 years, local accent, wearing an old type navy blue anorak, hip length.
2) White male, 40-50 years, smaller than 5'7", slim, fairer hair than male 1, dark clothing.
Circulated 23rd January 2015
General Information:

2 unknown white Irish males approach victim's address and knock on the door. Offenders ask victim if she wants guttering cleaning out for £25. Victim agrees. Offenders go round to the back and start work. A short time later one of the offenders speaks to the victim and tells her that they have carried out more work and that she now owes £750. The victim gives them £550 and states she will have to get the rest. The offender tells victim that they will also do the front which desperately needs doing for another £750. Offenders then take the victim to a cash machine where she withdraws another £900. The offenders drop the victim off at the end of her road and tell her they will be back after lunch. Offenders never return to carry out work.

Offender/Vehicle Description:

1) White, aged 45 years, stocky build, 5'4" tall, short black hair, clean shaven, blue eyes, strong Irish accent, wearing navy blue work trousers and navy top. 2) White male, aged mid 20s, short blond hair, 5'6" tall, slim build, clean shaven, strong Irish accent, wearing beanie hat, navy blue work trousers and navy jacket.
Circulated 16th January 2015
Cash machines ripped from supermarket wall - Stockport

General Information:

Police are appealing for information after a JCB was stolen and used to rip two cash machines out of the wall of a supermarket in Stockport. Sometime between 12am and 3:30am on Monday 12 January 2015, two offenders stole a white Ford Transit van from an address on Lynwood Grove in the Heaton Chapel area of Stockport. The van was then used to drive the offenders to the Morrisons on Stockport Road West, Bredbury where – at around 3:30am - one of them broke into a nearby JCB and drove it towards the cash machines built in the wall of the supermarket. The offenders then proceeded to use the digger arm attachment to rip one cash machine completely out of the wall before then pulling another partially out. The men – possibly disturbed by traffic - then left the scene empty handed.

Police investigating the incident are now asking for anybody with information to come forward.

Detective Sergeant Paul Betley said: "This incident has understandably caused a lot of interest amongst those in the local area and I would like to reassure the community that we have begun a complete and thorough investigation into the events of this morning.

The investigation is at an early stage and there are a number of lines of enquiry which we are pursuing but we are eager to speak to anyone who may have any information about this incident to please contact the police."

Anybody with information should call the police on 101 or the independent charity Crimestoppers, anonymously, on 0800 555 111.
Shed and Garage Security - What you can do?

Your home may be very secure, but what about your shed? Think about the expensive equipment you keep in your sheds and garages. Why make it easy for the thief? Burglary of garden sheds is on the increase, particularly in the west area of Stockport. Any valuable electrical items should be kept in the home. However, there are some practical steps you can take to secure your shed and its contents.

Fences and Gates

Good rear garden fence or hedges, coupled with a lockable side gate will help protect your shed. Prevent thieves hopping from garden to garden by planting some prickly plants next to the fence.

Lighting

Don't forget the benefit of exterior lighting. This can be a simple switch system operated from your house to illuminate your garden area. Passive infra-red lighting is now a popular and inexpensive option to consider. These lights come on automatically when someone is detected by the sensor. Thieves don't like to be seen!

Shed Security

A good quality hasp and staple with a padlock is essential. Remember to choose a hasp and staple that is bolted to the door and frame for extra strength.

Use special screw heads that secure the hinges to your shed doors (or smear glue on the screw heads.) This will prevent them being unscrewed.

Windows

Having secured your doors, don't forget the windows - perhaps the best way of securing the windows is to fit internal grilles or bars.

How to mark your property

To make your property identifiable and less attractive to the thief, use an ultra violet pen to mark items with your postcode followed by your house number. Ultra Violet pens can be bought from good DIY stores. Alternatively, you can use paint to mark your lawn mower, garden tools etc. A thief will not be able to sell your property if it's easily identifiable.

What's the benefit of property marking?

If the Police recover your property they know who to return it to. It also helps to secure a conviction if they arrest someone in possession of marked items.

Cycles

Always lock cycles to something fixed or bulky whilst in the shed or garage (ladders or workbench). Have them security marked and registered.

Garden Tools

Don't leave any tools outside in the garden that may assist a burglar in breaking into your home. Ladders should always be secured.

Alarms

There are now simple and inexpensive alarms available for use in sheds and garages. By using such an alarm you will be alerted if anyone enters your shed -so will your neighbours.
Circulated 9th January 2015
Burglary Warning

This time of year following Christmas we see an increase in house burglaries, where the offenders may use any of the following methods:

Knock on your door. If they don't get an answer, they will go around the back of the house and force entry assured that there's no-one in.
Using garden tools – spades, etc,  left in your garden or that of a neighbour -they will force entry by prising doors and windows open.
They may simply pick up a rock and smash a window.
They may be using vehicles, however most of the property being stolen is small and easily carried off e.g. jewellery, cash, computer tablets etc, so it's possible the offenders are on foot or bicycles.
They will also look around and take keys and steal any vehicles that have been left outside the properties.
Opportunists will try door handles in the hope that you've left your door unlocked. Please lock your doors even if you leave the house for a short period. Don't make life easy for thieves.

These incidents can happen in the day or evening. If you see anyone you're not happy with, if someone knocks on your door with no apparent motive or is suspicious in any way, make a note of their description and call the Police on 101 IMMEDIATELY.

Please make sure that you lock your garden tools away, don't provide criminals with the means they need to break in to your house.

Leave lights on in the evening, use timer light switches and review your security. If you'd like a home security survey, give us a call.
Appeal to trace victim of robbery in Stockport

Police are trying to find the victim of a robbery after four men were seen on CCTV taking money and a phone from a man in Stockport town centre. Shortly after 2am on Sunday 4 January 2015, four males were captured on CCTV approaching a man on Warren Street, Stockport town centre. The images seemed to show the group forcing the lone man to hand over money and a phone. A 14-year-old boy and 18-year-old male were subsequently arrested on suspicion of Robbery and bailed pending further enquiries.

Police are now appealing for the believed victim or anybody who may know who he is to come forward and assist with the investigation.

Detective Constable Chris Horsfield said: "Having reviewed the CCTV footage, we believe that this man may have been a victim of a crime and we are very keen to speak to him and find out what happened. As anybody who has experienced what we believe this man has will know, being robbed can be quite a traumatic experience and it is possible he may have spoken to a close friend or a family member about what happened. I would like to urge this man or anybody who knows him and may have spoken to him about what happened to please contact the police."

Anybody with information should contact the police on 0161 856 5902 quoting ref 218 04/01/15 or alternatively the independent charity Crimestoppers, anonymously, on 0800 555 111.
Circulated 19th December 2014
Distraction Burglary – 19th December 2014 - Bredbury

General Information:

Unknown offender knocks on door claiming to be from the gas board. He gains entry as she lets him in. The offender has a look in the kitchen and boiler room and then leaves address in unknown direction. Nothing stolen.

Offender/Vehicle Description:

White male, middle aged, wearing orange high-vis jacket.
Rogue Traders - 15 December 2014 - Marple

General Information:

Victim answers door and sees white transit van on driveway. Male tells victim he has been working on his neighbour's house and notices he has a problem with the edging on his roof. He tells householder he can fix this for £500 cash. Other male immediately gets out of van, puts ladder up and starts working. They proceed to do the same (roof edging) on either side of extension as well. Victim is then aware of 3rd male. Offender tells victim he wants cash so victim drives to Stockport on his own and withdraws £500 cash. When he returns 2 of the males are waiting and 1 takes the cash off him stating they will drop guarantee off soon. 1st male then returns and asks victim who by this time is very confused for a further £650 in a cheque. Victim calls his wife who writes the cheque, leaving the person payable blank at the request of the offender, who makes off in the van. Work completed is of a very poor quality and neighbour has had no work done. Victim contacts the bank who stops the cheque.

Offender/Vehicle Description:

1. Male, dark skinned, under 6ft, wearing bright blue/green overalls with matching baseball cap, no obvious accent, about 40 with swarthy complexion.

2. White male, tall, slim to medium build, 30s, wearing dark clothing with yellow hood.

3. Similar to male number 2 - 30s, dark clothing.
Rogue Traders – week commencing 15th December 2014 - Cheadle

General Information:

Properties are being targeted in and around mainly the Cheadle Area of Stockport by rogue tradesmen claiming to be giving an advance warning to residents of an upcoming roof inspection because of the age of the houses. This is neither a Government nor Council initiative and the advice for home owners is not to allow cold callers to conduct any work on your property. If you are considering having work carried out on your home then you should try and employ a trader who has been recommended to you by a friend.
Circulated 12 December 2014
Brinnington 'You Say, We Pay' event is Stockport's most successful one yet

The Safer Stockport Partnership, which includes the Council, GMP and Stockport Homes, has distributed £35,000 of funding to community activities and projects in Brinnington. The GMP Community Engagement funding for the event came from recovered goods and criminal activities under the Proceeds of Crime Act. There were grants of £500 to £2,500 available to the Brinnington Community. Additional funding was provided by the Community Development Foundation. Over 1,500 Brinnington residents took part in voting for the 'You Say, We Pay' event in Brinnington, making this Stockport's most successful one ever. Those voting were also entered into a prize draw.

'You Say We Pay' provides the opportunity for community groups to apply for funding to deliver projects that will improve their area and benefit residents. The decision on who receives the funding is down to local residents.

Councillor Iain Roberts, Deputy Leader of Stockport Council, said: "The 'You Say We Pay' events are very popular with residents. They provide a really good opportunity for residents to support the funding of projects which improves their community. We are very pleased with the high number of Brinnington residents who voted on which groups they thought should receive a share of the 'You Say We Pay' funding pot for the Brinnington area."

Vicky Nicholson from Brinnington Arts and Music (BAM) said: "I would like to say how pleased we are for BAM to get the money from "You Say We Pay" and the full amount that was a big surprise. This will make a huge difference especially to the kids, just what we needed and at the right time. Our kids can't wait to get the new drums they are really excited."

The cheque presentations for the successful groups were held on Wednesday 3rd December outside First House at the Brinnington Christmas Market.

Photos from the event can be viewed at GMP's Flickr account here.

List of the successful Community Groups and amount of funding awarded:

12th Stockport Scout Group: £937.50
Brinnington ABC Boxing: £1012.50
Brinnington Activity Group - BAG's: £879.10
Brinnington Arts and Music – BAM: £1538
Barca Star FC: £2203
Brinnington Community Association: £2000
Brinnington Community Art Group: £335.50
Brinnington Dance and Drama: £1867.50
Brinnington Media Group: £1250
Creative Woman Development Association: £1250
Lighthouse Drop in Café - Community Café: £1875
Dance with Natalie – DWN: £1875
Brinnington Foodbank: £2467
Midweek Group: £2500
P4P Theatre Group: £2462.98
Rising Stars-In the studio with: £1238.56
Pop Up Café: £1912.13
ROC Youth Project: £2500
St Luke's Parish Centre: £2160
St Luke's Toddler Group:£1398.75
Westmorland Parent Teacher Association: £500
Circulated 12 December 2014
SSP Christmas Campaign 2014

Stay Safe This Christmas - The Safer Stockport Partnership (SSP) has launched its Christmas Safety campaign in a bid to keep residents safe over the festive period.

The SSP, which includes Stockport Council, Greater Manchester Police (GMP) and the Fire & Rescue Service, is looking to raise awareness among residents to ensure they have a safe Christmas whilst out and about and in their homes.

The SSP launched this year's Christmas campaign with an event in the town centre, (outside Merseyway), to coincide with the launch of the National Drink Drive campaign.

The SSP Christmas campaign has a number of key messages which include:

12 Top Tips on how to have a safe winter
Crime reduction information to help protect residents from vehicle crime, cycle theft and burglary
Warnings about the risks of drinking alcohol before cooking or driving

The messages will be communicated to people in shopping centres, car parks and colleges throughout December. Information will also be available via the website and social media.

Councillor Iain Roberts Deputy Leader of Stockport Council, said: "We are committed to making Stockport an even safer place for residents and visitors to enjoy over the festive season. The campaign is about informing people to help them stay safe over Christmas and avoid becoming a victim of crime."

Chief Inspector Leon Jacobs, of GMP and Co-chair of SSP, said: "The scheme is part of a Christmas safety initiative which aims to inform Stockport residents of ways they can protect themselves and their property over the festive season. All too often, what should be a time of happiness is ruined when people become the victims of unscrupulous individuals. Sometimes, a little advice can go a longer way to preventing this from happening."

For more information about the campaign call us on 0161 474 3143 or follow us on Twitter: @saferstockport

Top 12 Tips for a Safer Christmas

Keep safe and secure this Christmas with our top tips

The Safer Stockport Partnership (SSP), which includes Stockport Council and Greater Manchester Police, has joined bike retailers across the borough to offer a free bike marking service.

Top 5 Tips To Deter Vehicle Crime

How do you know if your vehicle is an easy target for theft….

Fire Safety First at Christmas

Fire safety is being promoted by the Safer Stockport Partnership (SSP) to help local residents to enjoy a problem-free festive season by protecting themselves and their property.
Circulated 12 December 2014
Beware The '12 Scams Of Christmas'

Stockport Council is warning Stockport residents not to fall foul of the '12 scams of Christmas'.

The advice, which applies to all situations where someone is trying to part you from your money, is:

Don't give bank or personal details to anyone over the phone or on the internet unless you are sure you know who you are dealing with;
Think about whether you want the goods or services offered and if you do, where do you want to buy them;
There is no purchase so urgent that it can't wait a couple of days while you make some enquiries;
Shop around to compare prices and check with family, friends or professional organisations for recommendations or warnings;
Make sure you know who you are dealing with and how to contact them if things go wrong.

Councillor Martin Candler, Stockport Council's Executive Member for the Communities and Sustainability, said: "The Council is committed to doing all we can to help residents avoid becoming a victim of a scam over the festive period. The key message to remember is that you are in charge, there are simple steps you can take to guard against scams and if you think you've spotted a scam, report it immediately. If something appears to be too good to be true, it probably is not true."

The 12 scams identified are:

Online shopping
Christmas e-cards
Auction fraud
Holiday Fraud
Loan and investment scams
Ticketing fraud
Donating to charity
Mobile, malware and malicious apps
Money transfers
Social media scams
Dating fraud
Mobile payments

For more information about these scams visit the action fraud webpages and the trading standards crime webpages.

The '12 scams of Christmas' are part of the Council's safety initiative which aims to inform Stockport residents of ways they can protect themselves and their property over the festive season.
Circulated 12 December 2014
Police appeal for witnesses to fatal RTC in Heaton Moor

Police are appealing for witnesses after a pedestrian was killed following a road traffic collision in Stockport. At around 6.25pm on Tuesday 9th December 2014, a 71-year-old man was crossing Mauldeth Road in Heaton Moor. As he crossed the street, he was hit by a Ford Focus travelling down Mauldeth Road towards Leegate Road. The man sustained a serious head injury and was given immediate medical assistance from a doctor who happened to be nearby, but sadly passed away in the ambulance as it travelled to MRI. Officers from GMP's Serious Collision Investigation Unit are now investigating the circumstances surrounding the collision and are appealing for any witnesses to come forward.

Constable Andrew Benn, of GMP's Serious Collision Investigation Unit, said: "Our thoughts and sympathies are with this poor man's family, who will understandably be devastated by this tragic loss.

"We are still trying to establish the exact circumstances of what happened so I would like to ask anybody that has any information to please contact the police."

Anyone with any information about the incident is asked to call police on 0161 856 4742 or independent charity Crimestoppers on 0800 555 111.
Circulated 12 December 2014
Six people arrested in raids targeting Asian jewellery thieves - Stockport

Six people have been arrested after an operation to tackle the violent theft of jewellery in Stockport. Operation Monument was set up by Greater Manchester Police to target those suspected of being involved in a series of violent burglaries in Stockport. The break-ins have been committed at the homes of predominately Asian families with the specific intent of stealing gold jewellery. During a number of these burglaries the families themselves have been subjected to extreme and unprovoked levels of violence, with offenders using weapons such as knives, bats and crowbars to attack their victims.

On Thursday 11 December 2014, Greater Manchester Police carried out ten warrants in the Tameside, North Manchester and Stockport areas of Greater Manchester following an investigation to identify those responsible for these violent burglaries.

As a result, five people have been arrested on suspicion of conspiracy to commit burglary and robbery and remain in police custody for questioning. One person has also been arrested on suspicion of possessing Class A drugs with intent to supply.

As part of the raids, officers have seized a number of vehicles, including off-road motorcycles, some Class A drugs and several thousand pounds in cash.

Detective Sergeant John O'Driscoll from Stockport, said: "Today's action demonstrates our ongoing commitment to dismantling criminals involved in these violent robberies.

"We are aware that there has been a recent spike in incidents where predominately Asian families have been targeted in their own homes and gold jewellery stolen, these criminals are having a serious impact on the Asian community with people no longer feeling safe at home.

"What today is all about is taking a stand against these offenders and sending out a message that we will not allow innocent members of our communities to be terrorised in this way and we will identify those responsible and bring them to justice.

"There are a number of steps we would advise people take to protect themselves against this type of crime. For instance, keeping your jewellery in a safety deposit box at your local bank rather than in your home, or if you would prefer to keep the jewellery at home invest in a good quality safe which complies with official insurance rating standards and is secured to a wall or to the floor.

"Other more simple steps include double-locking your doors and windows, use timer switches on lamps to give the impression somebody is at home or keep a light on in the evening when you leave, consider installing alarms and 'dusk to dawn' security lighting or installing CCTV cameras outside your home."

Photographs from Operation Monument can be viewed on GMPs Flickr account here.
Circulated 12 December 2014
Phishing email alert

One of our Neighbourhood Watch members received the following scam email.

From: "Tesco.com" <rewards@tesco.com>

To:

Cc:

Subject: Get your £100 reward in debit*.

Date: Tue, 09 Dec 2014 12:06:46 -0000

Tesco Online Survey

Tesco.com will add 100£ credit to your account just for taking part in our

quick survey.

Please take a few minutes to give us your opinion on our store service.

In order to access this Online Survey please download the form attached to

this email and open it in a web browser.

Once opened, you will be provided with steps to claim your prize.

Thank you,

Tesco Online Department

This is an automated message. Please don't reply. Message ID: 0284619935

Phishing scams are when fraudsters send malicious fake emails, social network posts and texts to tempt you in or try to gain your trust to take your sensitive information and/or money.

Phishing emails sometimes pretend to be from your bank or they may ask for your logon details for certain other accounts like PayPal or your email account. If you've ever received an email saying you've won a lottery you've never entered or have inherited vast sums, this too is a phishing email trying to get hold of your personal details.

The emails, texts and posts often contain embedded links which encourage you to click.

Advice: if in doubt, delete it.

Action Fraud can provide further details on how to prevent phishing and other related scams to look out for.
Circulated 5 December 2014
Teenagers arrested for burglary - Stockport

Two teenagers have been arrested in connection with two burglaries in Stockport. A house on Kings Road, Cheadle Hulme was broken into on the morning of 1 December 2014. The offenders attempted to smash a rear window and caused the window pane to drop out of the frame after banging it with a large garden stone. Jewellery was stolen before they fled. Later that afternoon offenders tried to smash their way into a house on Radnormere Drive, Cheadle Hulme but were disturbed and left empty handed.

Police were called and local officers attended, supported by a dog unit and the National Police Air Service. A 19-year-old man was arrested in a nearby block of flats and a 17-year-old boy was arrested after he was found hiding in a garden. Both have been bailed until February pending further enquiries.

Inspector Susan Chadwick, said: "The resources deployed to these incidents demonstrate our commitment tackle acquisitive crime and bang up burglars.

"To make two arrests is a great result and reflects the excellent team work of all involved. Burglars are particularly active at this time of the year, when they know some houses can represent rich pickings, with occupants stocking up on goods and gifts. It is therefore extremely important that people remain vigilant and security conscious. Keep your windows and doors locked and goods from display. Use your alarms and security lights and look out for your neighbours; reporting any suspicious activity to us."
Circulated 24th October 2014
New Powers to help tackle Anti-Social Behaviour

As part of the Anti-social Behaviour, Crime & Policing Act 2014, steps have been taken to reform anti-social behaviour legislation. New tools and powers are now available for Stockport Council, Greater Manchester Police and key partners to respond to anti-social behaviour (ASB).

The powers are designed to provide better protection for victims and communities, as well as acting as a real deterrent to offenders, and will ensure that incidents of ASB are dealt with quickly and easily.

The changes will see 19 of the current powers replaced with six simpler, more flexible ones that give victims a say on how agencies tackle the problem. The reformed powers include Anti-Social Behaviour Orders (ASBOs) being replaced with Civil Injunctions, the introduction of Community Protection Notices, and enhanced closure powers.

Here are the six new powers in full:

1. Civil Injunction – replaces the ASBO in January 2015. It will be based on the civil burden of proof (balance of probabilities), it can contain both prohibitions and positive requirements. The court can compel those subject to an injunction to do certain things – attend parenting classes, dog training, and drug/alcohol treatment for example.

2. Criminal Behaviour Order (CBO) – replaces the ASBO on conviction (CRASBO), and is sought when an individual is convicted of a criminal offence. The ASB does not need to be linked to the offence for which they have been convicted, and as with the injunction, both prohibitions and positive requirements can be applied for.

3. Community Protection Notice (CPN) – a totally new power aimed at stopping a person, business or organisation from committing ASB. Where there is unreasonable behaviour affecting a community's quality of life, a warning can be given. If there is no improvement, then a notice can be issued which can make clear the requirement to: stop doing things, to do specific things, or to take reasonable steps to achieve specific results.

4. Public Spaces Protection Order (PSPO) – replaces the Designated Public Places Order (DPPO), and will be led by the Local Authority. More than one restriction can be added to the same PSPO, meaning that a single PSPO can deal with a wider range of behaviours than the orders it replaces, such as no open alcohol containers, dogs having to be kept on a lead, no skateboarding, etc.

5. Closure Powers – designed to allow the police or council to quickly close premises which are being used, or likely to be used, to commit nuisance or disorder. Closure of licensed, residential or business premises can be authorised for up to 24 hours by an Inspector or for 48 hours by a Superintendent. This can be extended to a further three months or a maximum of six months by applying to the courts.

6. Dispersal Powers – replace the Section 30 Dispersal Order and Section 27 Direction to leave. They require a person committing, or likely to commit, antisocial behaviour, crime or disorder to leave an area for up to 48 hours. Use of the dispersal power must be authorised by an officer of at least the rank of Inspector before use. A Police Officer (or PCSO where designated) can give a direction to anyone who is, or appears to be, over the age of 10.
Stolen Mobility Scooter – between 8th and 10th October 2014 – Hazel Grove

Description:

Days Maxi 4 Class 3 Mobility Scooter with a sticker on the front bumper from Shopmobility Proficiency. Classed as midnight blue but looks black. Serial Number: UK00693.

Anyone with information please contact the Police on 101 or alternatively contact Crimestoppers on 0800 555 111.
Circulated 17th October 2014
Distraction Burglary – 13 Oct 2014 - Cheadle Hulme

General Information:

The male offender states he is a workman and needs help on how to place a skip in the rear car park. The victim leaves front door open and walks with offender to the rear car park area for 10-15 minutes. The offender speaks to the victim throughout the duration. When offender is finished he walks off and victim returns home to discover jewellery missing.

Offender/Vehicle Description:

1. White male, early 30s, 6ft tall, normal build, short cropped light coloured hair, spoke with a speech impediment, wearing black trousers and a black tunic top.

2. Make in hi vis jacket. No further details.
Circulated 26th September 2014
Police Issue Off-Road Bike Warning

Police in Stockport have issued a warning about the use of off-road bikes. It comes after police were called to North Reddish Park in Stockport following reports that a 17-year old boy had received serious injuries after riding a scooter in an antisocial manner on the park's football pitch. The incident was reported to police at approximately 3pm on Sunday 14 September and the teenager had to be airlifted to hospital for treatment.

Sergeant Lorna Crowe-Moore from Stockport North Neighbourhood Policing Team, said: "What has happened to this rider is unfortunate and we would like to wish him a speedy recovery. This incident highlights the importance of riding such transport safely and with the interest of those people in and around the surrounding area in mind. What riders don't often realise is that they could face unknown hazards such as potholes, which puts them and others in danger. We are also aware that off-road bikes such as mini-motos are used in a dangerous, noisy and illegal way and this can affect the quality of life for local residents and their safety. They are illegal to ride on private land without permission of the landowner. It is also illegal to ride them in public open spaces such as parks, play areas and pavements. Off-road bikes that are being ridden antisocially or illegally without tax and/or insurance could be seized and crushed by police."

Man Jailed for Armed Robbery

Dale Burgess (17/10/1986) of no fixed address pleaded guilty to two counts of armed robbery and handling stolen goods. Also taken into consideration were two burglaries, six thefts from motor vehicles and two thefts of motor vehicles, which he had committed in the Hazel Grove and Offerton areas. He was sentenced at Manchester's Minshull Street Crown Court on Friday 19 September 2014 to five years six months in prison.

At 7:20am on Sunday 25 May 2014, Dale Burgess walked into Manor Green Service Station, Marple Road, Offerton holding a claw hammer and wearing a balaclava. He demanded staff fill his bag with money from the till before he walked towards the staff entrance. Realising there were two members of staff there, he returned to the counter and hit the till with the claw hammer. Burgess left the store empty handed.

Minutes later, Burgess walked into Woods News and Convenience, Chepstow Drive, Hazel Grove. Again, he demanded the cashier to open the till and give him money, while he was stood next to an elderly customer. When the cashier asked him what he said, he repeated his demand and slapped her in the face causing her to stumble backwards. He then took the till drawer containing money and left.

Both incidents were reported to police and Burgess was arrested.

Detective Constable Mark Healey said: "When we arrested Burgess, he said he was not responsible for any of the robberies. However, when we searched the address where he was arrested, we found the balaclava, claw hammer and the clothing he wore at the time. We also discovered some of the money he had stolen. The staff were terrified as seeing a man armed with a claw hammer and wearing a balaclava must have been extremely intimidating for them. Fortunately, he was arrested swiftly and brought to justice."
Circulated 12 September 2014
Rogue Trader Fraud - 11th September 2014 - Offerton

General Information:

Two unknown white offenders knock on vulnerable victim's door. Offender tells victim that he owes £20 for having his fence and gate fixed (these were never broken). Victim signals he has no money. Offenders then tell victim to walk with them to Sainsbury's where victim can get cash out. Victim arrives at Sainsbury's alone holding his bank card out to staff saying he needs money for gardeners who fixed his fence. The staff are rightly suspicious and call the Police. Offenders have made off in an unknown direction unseen.

Offender Description:

1) White male, 5'11" tall, brown hair, large build, middle aged, wearing gold rings, white buttoned shirt, blue jeans. Irish accent. 2) White male, older than first male. Possible Irish accent.

Two burglaries at clothing warehouse in Stockport

Police are appealing for information after two burglaries at a clothing warehouse in Stockport.

The first one happened overnight on Tuesday 9 September and the second happened overnight on Wednesday 10 September 2014 at Hillgate Business Centre on Swallow Street in Stockport.

In both cases, the offenders have stolen large quantities of designer clothes including Calvin Klein underwear, Hugo Boss polo shirts, Ralph Lauren and Armani shirts, t-shirts and shorts.

Police are appealing for information and witnesses.

Detective Constable Drew McArdle said: "The same clothing warehouse has been targeted two nights in a row and the offenders have almost completely cleared the premises of its stock. It has had a significant impact on the victim who is simply trying to run a business. I would urge anyone who has been offered any designer clothes such as these in suspicious circumstances to contact police urgently. If anyone has information about where these clothes are being sold or who may be involved please also get in touch."

Anyone with information should call police on 0161 856 5902 or the independent charity Crimestoppers anonymously on 0800 555 111.
Circulated 4 August 2014
Distraction Burglary - 29th July 2014 - Shaw Heath

General Information:

94 year old female resident answers doorbell to offender. Offender states "I've done the job, it's £35". Victim gets confused, has had work done to roof and allows him entry. Offender then states "have you got a pad of paper so I can give you a receipt". Victim brings money from kitchen into lounge and counts £35 from bundle of £300 and puts money back down onto trolley. Offender picks up remaining cash and walks out of the door saying "if you come with me I'll show you what work has been done" By the time victim exits front door offender has gone.

Offender Description:

White male, aged 25-40yrs, 5'6" tall, medium build, round face, short brown hair, clean shaven, "good teeth", wearing camouflage sun hat, khaki top, khaki bottoms. Local accent.

Consultation - Giving victims a say in the way offenders are dealt with

For certain types of crime and antisocial behaviour, Greater Manchester Police and Police and Crime Commissioner Tony Lloyd want to give victims a greater say in the way offenders are dealt with.

Following on from his themed forum on out of court disposals and community resolutions, Tony Lloyd is launching a consultation on the use of Restorative Justice and the introduction of the 'Community Remedy' for Greater Manchester, a list of appropriate sanctions that can be used by the police in response to less serious crime and anti-social behaviour, sometimes in conjunction with other more formal out-of-court disposals.

He wants you to tell him what you think of the community remedy, and what you think should be in it.

Take part in the community remedy consultation.

Find out more about out of court disposals and community resolutions.

Find out more about Tony's themed forums

Child Rescue Alert - Register now

If your child went missing wouldn't you want the world to stop and look for them? A Child Rescue Alert is activated when a child is known to have been abducted or their life is believed to be at immediate risk. Every second counts and your support is vital.

Act now. It's free! You could save a child's life.

This initiative is supported by the charity Missing People and the National Crime Agency.

Register here.
Circulated 18th July 2014
Wanted - Recall to Prison

Police are searching for a man wanted on recall to prison. Ashley Ryan Weston (19/02/1988) from Stockport is wanted on recall to prison. He has links all over the Stockport area.

Anyone with any information about the man's whereabouts is asked to call police on 0161 856 9721 or call Crimestoppers anonymously on 0800 555 111.

Vehicle Crime Alert

Police are reminding motorists to remove all valuable items and lock their cars. Motorists can reduce the chances of becoming victims of car crime by parking in secure or well-lit areas wherever possible. They should also close all windows, use a steering lock and remove all valuables, especially sat navs and their mounting cradles. All doors should be locked and the immobiliser activated if you have one.

It is a good idea to register valuables at www.immobilise.com and to security mark them with your postcode and house number or vehicle registration number. Motorists should also keep a record of the make, model and serial number of such items. Finally, car keys should be kept hidden at home and away from doors and windows to prevent 'hook-and-cane' thefts.

If you spot anything suspicious or see anybody looking into cars, please call police on 101 or Crimestoppers anonymously on 0800 555 111.

Suspicious Trader - 14th July 2014 - Reddish

General Information: Homeowner was working in their back garden on Monday afternoon with tools out and garage door open. His wife was in the kitchen with the side door open when suddenly a man appeared at the door purporting to be from a local insulation company promising free just about everything. He seemed reluctant when asked to leave but he was ordered to. Later in the afternoon he was again seen knocking on doors of neighbouring houses and peering towards the rear of the premises.

PLEASE CIRCULATE THIS INFORMATION:

When answering the door, always use a door chain, check who is there by looking through a window or door viewer and always ask for identification – IF IN DOUBT KEEP THEM OUT!
Don't do business or accept services from a cold caller on the telephone or at the door
Remind people to lock all doors and windows securely.

Emergency: 999 Non-Emergency: 101 Citizens Advice Consumer Services: 03454 04 05 06

EARLIER WARNINGS

Credit Card Crime in Woodford

We have received reports of a new scam that has been attempted at addresses along Chester Road and Wilmslow Road.

Apparently the perpetrator makes a false application for a credit card in the name and address of the target property. They then monitor postal deliveries with the intention of intercepting the new credit card. This is made easier with the increased use of remote mail boxes positioned at gates to properties. Once they have the card they return on subsequent days to retrieve the separate letter containing the PIN number. The first the resident knows of the crime is when the credit card statement arrives! In a few cases this crime has gone wrong and some residents have been surprised to receive an unrequested credit card.

If you suspect you may be a victim of this crime or have received an unexpected and unrequested credit card or PIN number then please inform the police.
---
Reminder - Contacting the Police
The new Police non-emergency number is 101. For further details about its use click here.
---